National Pallet Solutions
Kamps Pallets is a full service, best in class, national pallet company delivering innovative pallet solutions to customers since 1975. Our customer-centric approach places your needs and expectations first.
We specialize in supplying high quality recycled pallets, new custom pallets, and comprehensive pallet services - such as national pallet recycling.
We have over 400 national facilities in our network that meet the shipping needs of industries from coast to coast. This makes us one of the largest pallet companies in the United States.
Because of our commitment to building quality products, industry leading data management, and proven track record of superior customer service - we are the premier national pallet supplier for you.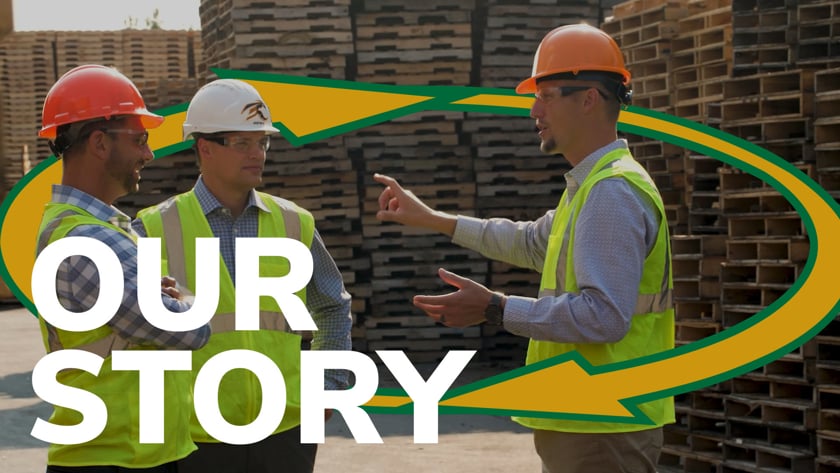 0
Million Pallets Managed Annually
Our Total Program Coverage™ comes standard with every Kamps program.
It covers your pallet program from beginning to end and offers industry leading support within every step. It ensures that your business receives the best possible experience, products, and custom solutions.
From in-depth analysis of your current program to regular business reviews that hold us accountable, our Total Program Coverage™ gives you peace of mind and your program the attention that it deserves.
Our experts begin every new pallet program by analyzing your current systems, pinpointing areas of improvement, and identifying expectations.
We integrate your system with our systems and standards, and launch the new management program efficiently and effectively.
Our data management tools and practices give your staff an in-depth look into your program like never before.
Your staff sits down with our experts and conducts an in-depth review of your current program and expectations - highlighting any room for improvement.
We Supply & Recycle Pallets Nationwide
Tracking Our Recycling Initiatives
Recycling and environmental stewardship is a priority at Kamps.
Our pallets are reused and continuously recycled. No wood is ever wasted, as it serves several functions during its life cycle before it is once again used for mulch.
Over the past year, Kamps has recycled over 75 million pallets and contributed to new green initiatives on a consistent basis.
In 2020, we recycled over 70 million pallets and saved
metric tons of CO2 emissions
Continuing to grow our footprint across the North-East region, we are excited to announce that on December 27, Kamps, Inc. ("Kamps") acquired Greenway Products & Services, LLC ("Greenway"). Greenway is a full-service pallet recycler and new pallet manufacturer with three asset-based facilities in the Tri-State area. The acquisition of Greenway ...
Read More

→
We are pleased to announce that on December 22, Kamps acquired Gorgo Group ("Gorgo"). The Gorgo Group is a collection of companies that provide pallet, packaging, and logistics solutions across the North-East. Gorgo has two asset-based locations in Southern New Jersey, and one in Harrisburg, PA. The acquisition of Gorgo ...
Read More

→
We are excited to announce that Kamps, Inc. ("Kamps") has acquired Tritz Pallet, Inc. ("Tritz") out of Le Mars, Iowa. Tritz is a wooden pallet recycler and full-service pallet solutions provider with seven asset-based locations across the Great Plains region. The acquisition of Tritz expands Kamps' physical footprint, and builds ...
Read More

→