National Pallet Solutions Done Better
Kamps Pallets is a full service, best in class, national pallet company delivering innovative pallet solutions to customers since 1973. Our customer-centric approach places your needs and expectations first.
We specialize in supplying high quality recycled pallets, new custom pallets, and comprehensive pallet services. These pallet services include national pallet recycling and pallet management.
We have over 400 national facilities in our network that meet the shipping needs of industries from coast to coast. This makes us one of the largest pallet companies in the United States.
We have the commitment to building quality products, industry leading data management, and a proven track record of superior customer service.
We are the premier national pallet solutions provider for you.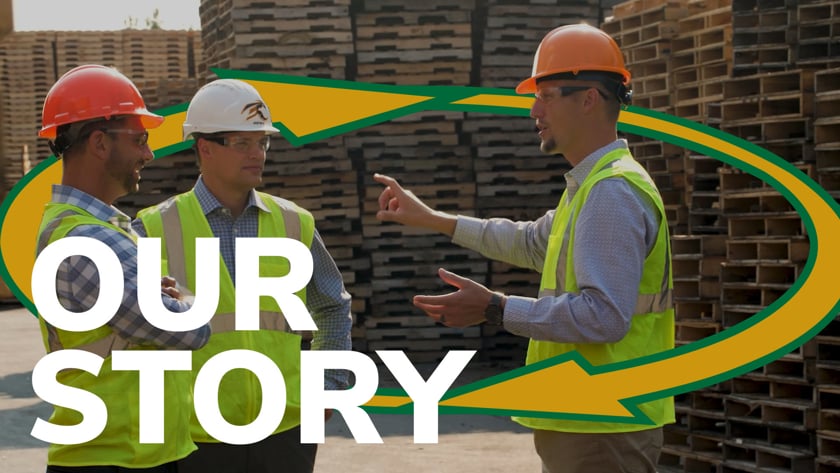 0
Million Pallets Managed Annually
We Supply & Recycle Pallets Nationwide
Our Total Program Coverage™ comes standard with every Kamps program.
It covers your pallet program from beginning to end and offers industry leading support within every step. It ensures that your business receives the best possible experience, products, and custom solutions.
From in-depth analysis of your current program to regular business reviews that hold us accountable, our Total Program Coverage™ gives you peace of mind and your program the attention that it deserves.
Our experts begin every new pallet program by analyzing your current systems, pinpointing areas of improvement, and identifying expectations.
We integrate your system with our systems and standards, and launch the new management program efficiently and effectively.
Our data management tools and practices give your staff an in-depth look into your program like never before.
Your staff sits down with our experts and conducts an in-depth review of your current program and expectations - highlighting any room for improvement.
Building a more sustainable world, one pallet at a time
Our Green Scorecard Initiatives
As an organization that has such a profound impact on supply chains and communities across the nation, Kamps values the role we play in our stakeholders' wellbeing.
Through our Green Scorecard initiatives, we aim to maximize the positive impact we have on our stakeholders and environment. These initiatives are a set of strategic steps that ensure we can give a comprehensive view on our sustainability activity - from direct impacts to stakeholder benefits and value.
Kamps Recycles Over 200 Million Pallets Annually, Helping Save Over
GRAND RAPIDS, MI, April 12, 2023 – Kamps, Inc., one of the nation's leading pallet companies, is pleased to announce the opening of a new pallet facility in San Antonio, Texas. The facility will begin operations immediately. Services provided out of the San Antonio facility include wooden pallet recycling and ...
Read More

→
Grand Rapids, MI, March 1, 2023 – Kamps, Inc. ("Kamps" or the "Company"), one of the nation's leading pallet organizations, is pleased to announce the strategic acquisition of Twin City Pallet, Inc. ("Twin City"), a pallet manufacturer and recycler based in Hastings, Minnesota. Twin City is a full spectrum wood ...
Read More

→
GRAND RAPIDS, MI, February 3, 2023 – Kamps, Inc. ("Kamps"), one of the nation's leading pallet companies, is pleased to announce the acquisition of Pal-King, Inc. ("Pal-King" or the "Company") out of Jacksonville, Florida. Pal-King specializes in full-scale pallet recycling services, including pallet repair and remanufactured pallet solutions. Pal-King serves ...
Read More

→