Innovative Pallet Services
Changing the way you think aboutThe Pallet Life-CycleCustomer ServiceInnovationYour Supply Chain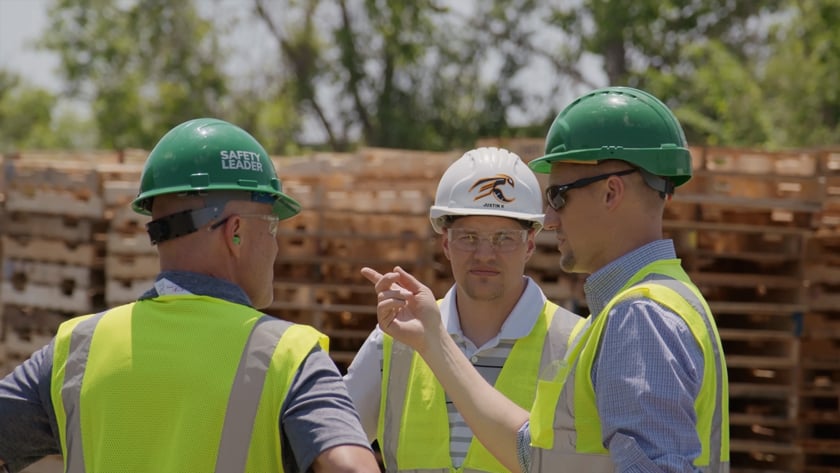 Customer-Led Comprehensive Pallet Services
We understand the vital role your supply chain plays in your organization, and we are here to help.
As a customer-centric pallet company, Kamps leads the industry in innovative services that add measurable value to your supply chain, eliminate interruptions, and provide peace of mind.
We achieve this by following a consultative philosophy that begins with listening to our customers' needs and ends with utilizing our vast resources to deliver the highest value custom program that spans the entire life-cycle of a pallet. We are also the largest national pallet company in the United States.
This is why Kamps is trusted by businesses ranging from small organizations to Fortune 500 companies with global supply chains.
0
Years of Exceptional
Customer Service
0
Servicing Locations
Nationwide
0
Million Pallets
Managed Annually
The Kamps Experience Through Case Studies
Global Snack Food Manufacturer
Cost-Savings Through Used Pallets
Kamps was tasked with lowering the food manufacturer's spend on pallets, and successfully accomplished the goal while also introducing a more dependable inventory source. 
Results: 11.5% Annual Savings
Home Improvement Retailer
TPM Lowers Costs & Improves Efficiency
Through a well-managed Total Pallet Management (TPM) program that consisted of on-site sort and repairs, Kamps was tasked with lowering per pallet costs and improving efficiency.
Results: 70% Per Pallet Savings and Lower Asset Turnaround Time
Global Automotive Manufacturers
Recycled Pallets Offer Millions in Cost-Savings
Kamps was tasked with overhauling two national pallet programs by introducing a closed-loop system that utilized our asset recovery network to introduce used pallets into the supply chain.
Results: $4M Annual Cost Savings
Global Data Center Services
National Network Delivers Emergency Multi-State Order
Kamps was tasked with procuring pallets for the purpose of shipping mission critical equipment out of six data centers across the country. 
Results: National Network Delivers Within 48 Hours of Request
Local Service, on a National Scale
In today's market, your supply chain needs a partner that offers the capacity of a national provider, with the flexibility, care, and consistent service of a local pallet company.
Kamps is the partner of choice for small and large national brands because we identified this need many decades ago, and have strategically built a platform that truly is "Local Service, With National Scale".
Building A More Sustainable World, One Pallet At A Time
In 2022, Kamps recycled over 390 million pallets.
As an organization that has such a profound impact on supply chains and communities across the nation, Kamps values the role we play in our stakeholders' wellbeing.
Through our Green Scorecard initiatives, we aim to maximize the positive impact we have on our stakeholders and enviroment. These initiatives are a set of strategic steps that ensure we can give a comprehensive view on our sustainability activity - from direct impacts to stakeholder benefits and value.
Insights & News from Kamps
For businesses in retail, manufacturing, distribution, and other related industries, an efficient pallet program is vital. In fact, efficient pallet management has become a requirement for every large-scale enterprise today. Managing these large scale programs can be a difficult task based on how many locations a company has or how many product SKUs are being…
Wooden pallets are one of the most sustainable forms of packaging available in the market. This claim is backed by numerous research papers and studies ranging from ones published by reputable industry associations to prestigious universities. The reason for the green nature of the wooden pallet is the product's rate of recycling, durability, and multiple…
GRAND RAPIDS, MI, November 2, 2023 – Kamps, Inc. ("Kamps", "Company"), the nation's leader in innovative pallet services, is pleased to announce that its long-standing customer, Kem Krest Corporation LLC ("Kem Krest"), recently presented the company with its Supplier Excellence Award. Kamps will be receiving recognition during Kem Krest's Customer & Supplier Reception, an event…