Your Local Indianapolis Pallet Experts
Wooden Pallets For Sale & Pallet Recycling Services
Kamps Pallets provides our customers in Indianapolis with a wide array of wooden pallet products and pallet management services. We specialize is selling new wooden pallets, recycled wooden pallets, and wooden crates and boxes. Our pallet services include wooden pallet recycling and pick-up, on-site pallet management, and repair-and-return.
We have three locations in the Indianapolis metro area. These locations service nearby Indianapolis customers and the greater Central Indiana region.
Together, these locations accommodate hundreds of trailers and employees that service our local customers. Our vast resources give us the ability to respond to sudden increases in demand swiftly. This ability is extremely important for our pallet recycling programs. On-time used pallet pick-up and delivery is vital to a successful supply chain - and that is where we are at our best.
Contact us now and experience the Kamps difference.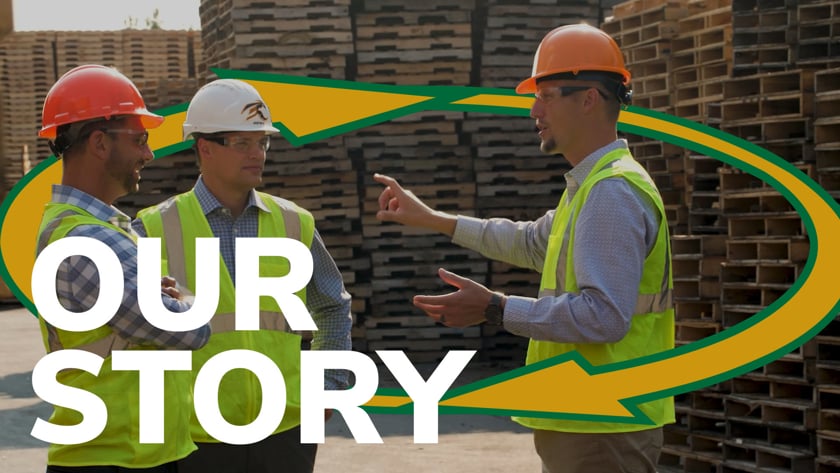 Local Indianapolis Numbers
0
Pallets Recycled in 2022
Contact Our Indianapolis Locations
Our promise is to provide expert pallet solutions, superior product quality, and unparalleled customer service.
Our promise, combined with our flexibility, capabilities, and experience, creates a one of a kind customer experience. An experience that puts your needs and success at the forefront of all our operations.
Businesses in the Indianapolis area that believe in our promise: 
Snack Food Manufacturers
Automotive
Metal & Steel Manufacturers
E-Commerce
Beverage Distributors and Manufacturers
Are you interested in learning about our new, re-manufactured, or reconditioned pallet options? Our customer service team will help you choose the right amount and type of pallets to purchase.
While all our teams are comprised of experts, certain locations are better equipped to handle different demands.
Our Indianapolis location offers the most robust selection of pallet services and products in Indiana.
Address (Facility 1)
1905 S. Belmont Ave, Indianapolis, IN 46221
Address (Facility 2)
217 S. Belmont Ave, Indianapolis, IN 46222
Address (Facility 3)
2506 S. California St, Indianapolis, IN 46225
Telephone
Email
Business Office Hours
Monday - Friday: 7:00 am - 4:00 pm EST
Shipping & Receiving Hours
Monday - Friday: 7:00 am - 2:00 pm EST