Best-In-Class Supplier of Wood Pallets
We Buy And Sell Pallets in Kalamazoo
Kamps provides businesses in Kalamazoo, MI with comprehensive pallet solutions and products.
Located in Kalamazoo County, our plant provides an important link in our network of locations serving the rapidly growing business community of West Michigan.
Kamps sells and buys wood pallets. We pay well for broken cores and scrap pallets to maintain an inventory, harvesting the Urban Forest of pallets as part of our commitment to environmental stewardship and sustainability. Our pallets are reused and continuously recycled. Kamps sorts and inspects all purchased pallets, repairs or recycles them as necessary, and then delivers them to customers again in coordination with the needs of their supply chain.
For businesses in Kalamazoo that ship products nationwide, working with Kamps also has its benefits due to our national capabilities. We have 60 asset-based locations nationwide that will work directly with your Kalamazoo facility to offer unparalleled solutions and products coast to coast.
Resources Available at This Location
87,000 Sq. Ft. Facility
Hundreds of Trailers Available
Easy Loading & Unloading Docks
Expert Quality Control Protocols
Nearby Locations to Support Increases in Demand
Meet Service Requests Within 24-48 Hours
Single Customer Service Point of Contact
Request a Quote From Our Kalamazoo Location
0
Pallets Recycled in 2022
While all our teams are comprised of experts, certain locations are better equipped to handle different demands.
Our Kalamazoo location specializes in the following products and services.
We specialize in manufacturing and recycling 48x40, 48x45, 36x36, and a wide-range of custom sized wooden pallets. We manufacture and recycle styles of pallets ranging from stringer to block and skids.
Learn more about our products and services from the links provided, and contact our location directly for pricing and service details.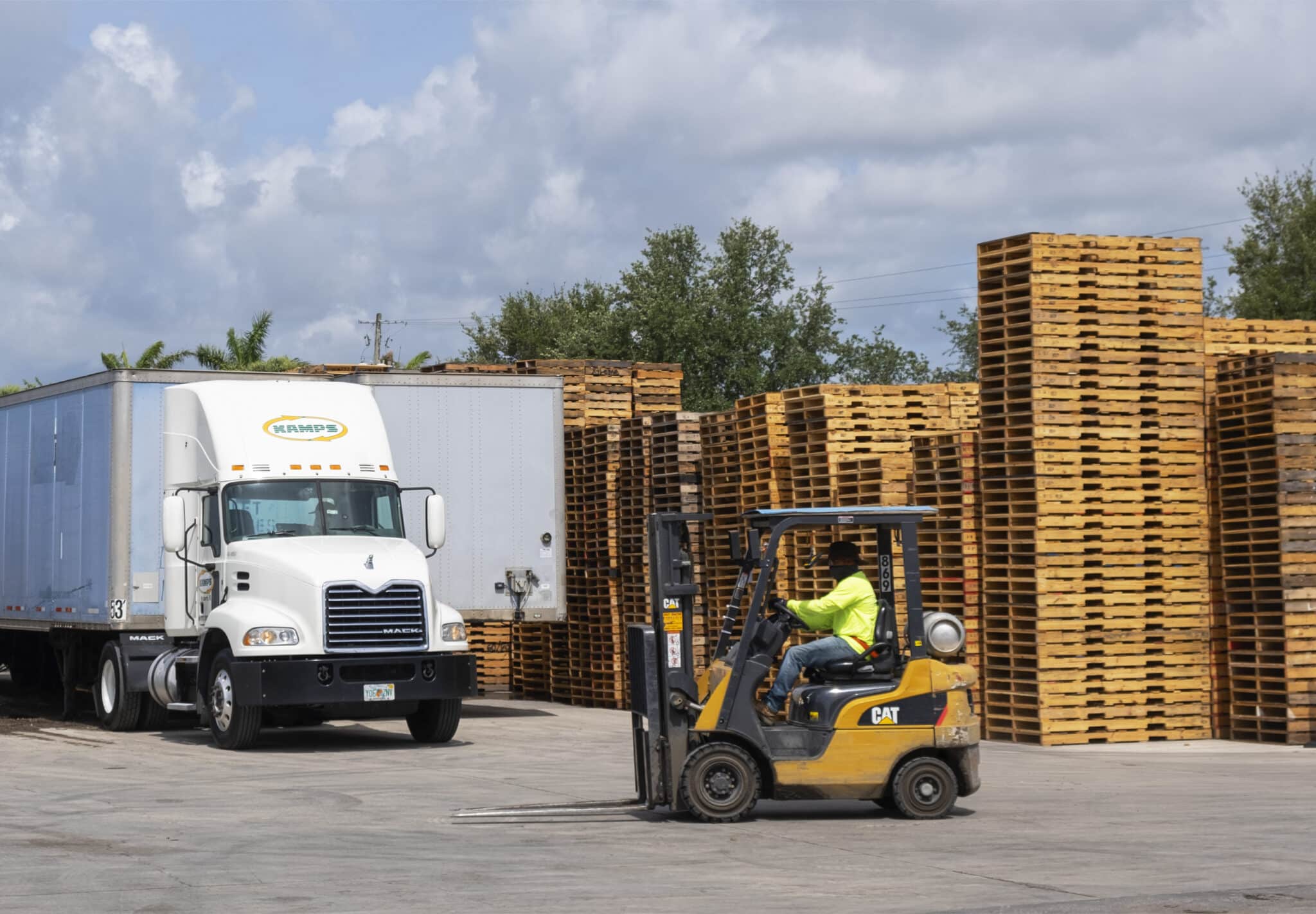 Business Office Hours
Monday - Friday: 7:00 am - 4:00 pm EST
Shipping & Receiving Hours
Monday - Friday: 7:00am - 2:00 pm EST
Our Promise To Our Customers
Excellence in every solution we offer, Integrity in the way we do business, with respect to all parties involved.
These principals have propelled Kamps to become the company that it is today. We have over 4,000 employees nationwide, 8,000 trailers in our national fleet, and manage over 250 million pallets a year.
Whether your business is located in Kalamazoo, or has multiple locations across the United States, we are committed to your success and building a true partnership that takes into account all of your needs.
Kalamazoo Businesses That Trust Kamps
E-Commerce Platforms
Automotive Manufacturers
Food Manufacturers
Grocery
And many more, including businesses like yours!