Experts in Wooden Pallets & Pallet Recycling Services
We are a local pallet manufacturing and recycling company with over 50 years of experience.
We specialize in supplying both new and recycled wooden pallets. Our new pallets are custom-made to your warehousing and supply chain needs. Our recycled pallets are a green solution that provide cost-saving benefits and perform just as well as new.
Our pallet management services include pallet recycling and pallet purchase programs. For pallets that have value, such as the 48x40 GMA pallets, we will pick up and pay top dollar for. Other pallets, such as odd-size pallets, we will recycle for free or a small fee.
Conveniently located near Dixie Highway, we have the ability to service all of Louisville quickly and efficiently.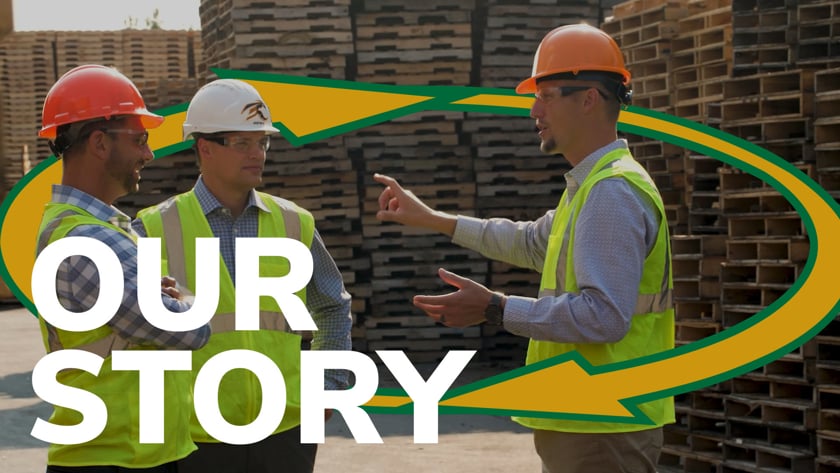 0
Pallets Recycled in 2022
Total Program Coverage™ Backed
Our Total Program Coverage comes standard with every Kamps program.
It covers your pallet program from beginning to end and offers industry leading support within every step.
From in-depth analysis of your current program to regular business reviews that hold us accountable, our Total Program Coverage gives you peace of mind and your program the attention that it deserves.
Our experts begin every new pallet program by analyzing your current systems, pinpointing areas of improvement, and identifying your expectations.
We integrate your system with our systems and standards, and launch your new pallet program efficiently and effectively.
Our data management tools and practices give your team an in-depth look into your program like never before.
Your staff sits down with our experts and conducts an in-depth review of your current program and expectations. These business reviews are done on a regular basis and play a key role in keeping Kamps accountable. They offer an opportunity for us to let you know where your program is excelling and highlight any room for improvement.
Tour Our Pallet Facility in Louisville
Our Virtual Tour gives you a glimpse into the everyday pallet recycling operations at our Louisville facility.
While all our teams are comprised of experts, certain locations are better equipped to handle different demands.
Our Louisville location specializes in the following pallets and services.
Business Office Hours
Monday - Friday: 7:30 am - 4:30 pm EST
Shipping & Receiving Hours
Monday - Friday: 6:30am - 3:30 pm EST